Experience our quick 03-step process
Step 1: Identify the type of image to support
Step 2: Analyze image
Text detection
Text reading
Content analysis
Step 3: Convert image to text
Support various type of documents
Identity document
Passport
Driver license
Vehicle registration
Household registration book
Birth certificate

Face recognition
Identify and verify users by comparing facial features from digital images and videos with faces from database

Smart authentication
Verify most valid identity documents under Vietnam laws online. Improve productivity and customer experience.

Fraud detection
Ensure to detech most insufficient documents for registering: forged, blurred, cut, amended, expired papers
01
Text detection/recognition
04
Handwriting recognition
06
Natural Language Processing
Leave a message to VinBigdata now to get supported. We will respond to all inquiries within 24 working hours from Monday to Friday.
9th floor, Century Tower, Times City, 458 Minh Khai, Vinh Tuy Ward, Hai Ba Trung District, Hanoi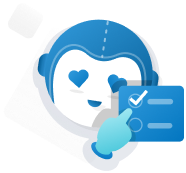 VinBigdata cảm ơn bạn đã liên lạc!
Chúc bạn một ngày tốt lành!